Whether you prefer to jump in and jump out, or take your time in a luxurious space, showers are a mainstay in most homes. When deciding on a new shower, there's more to consider besides whether it fits into the room.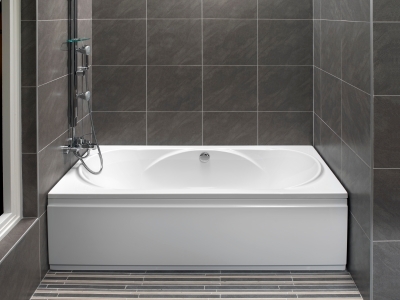 Grand or simple, showers are much more than a place to get clean.
Tub and Shower Combinations: Blast From the Past
Tubs are important in any home with children and for people who love to soak.
Claw-foot and slipper bathtubs can be porcelain over cast iron or new and lighter acrylic. They lend an old-fashioned elegance to any bath, and they're modified with an exposed shower plumbing package and a curtain bar that encircles the tub or permanent glass surrounds it.
Apron-front tubs, which are porcelain, enamel or acrylic, are inset with a wall at each end. They transform into a shower by tiling the walls surrounding the tub and installing the necessary plumbing inside the wall. The shower head is mounted on the wall, as are the faucet and handles unless the tub has openings for them.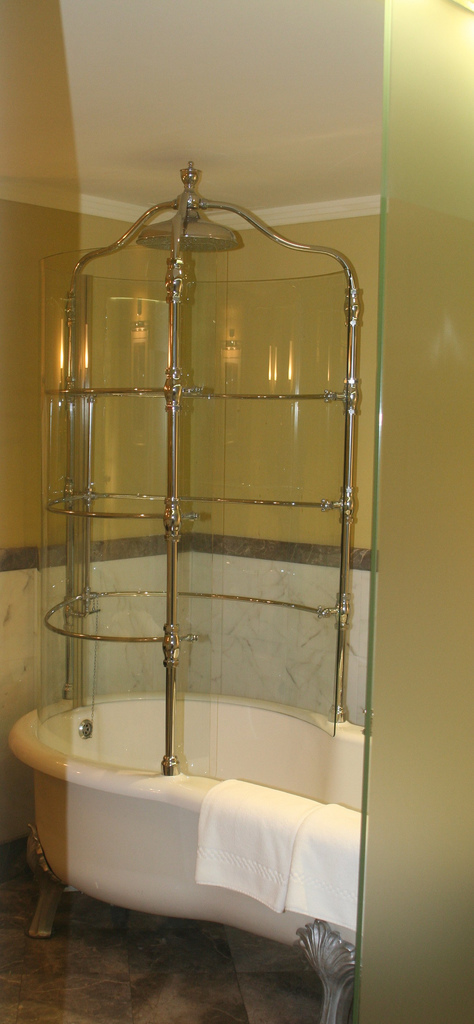 Some shower additions combine form and function with art.
Fiberglass or Acrylic Shower Inserts: Steadfast and True
Walk-in shower inserts are popular for second bathrooms and homes without young children. Some inserts are fully formed with three sides and a shower pan in one unit, but in some, the walls and shower pan are separate.
Available from extra wide to very narrow dimensions, they fit practically any full bathroom. This low-fuss shower has a glossy finish, making it easy to clean with a squeegee. Enclosing a shower insert requires a rod for a curtain or a shower door.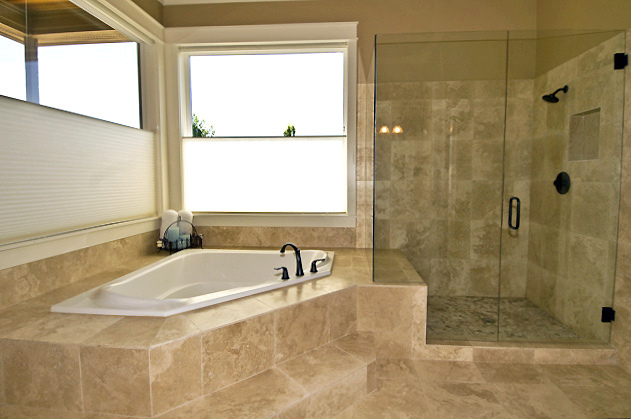 Custom walk-in showers are often paired with a separate bathtub.
Custom Built Walk-in: Showcase Your Style
If a luxury shower is your dream, a custom design might be for you. Custom walk-in showers give your bathroom a unique appearance and the materials range from all glass, teak wood, river rock, tile, glass block and combinations of virtually any other water-resistant material that you can imagine.
Walk-in showers are sometimes doorless or have only a small partition to contain water. Clever placement of the shower head directs water away from the opening. For example, a back wall lined with teak and simple sheet of glass mounted from the ceiling along the front of the shower creates a modern, open look.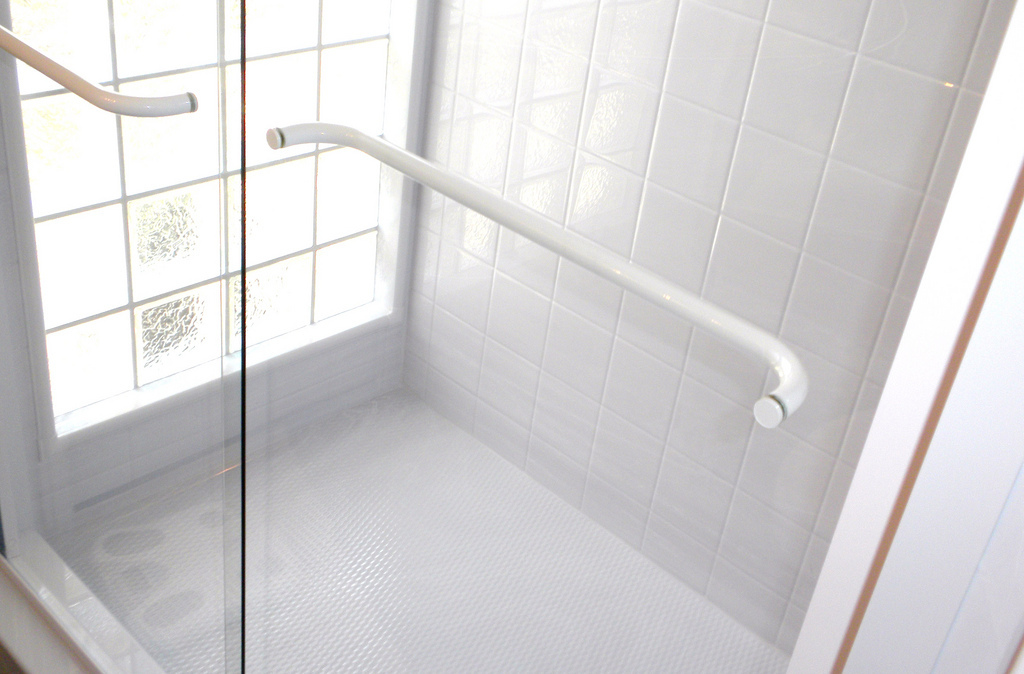 Curbless showers may have sliding doors with handles.
Curbless Wheelchair Accessible: Hazard-Free
Curbless showers give easy access to people who use a wheelchair and others for whom stepping into a tub or over a ledge is difficult.
Fashioned much like a typical walk-in shower, curblesss designs have no lip across the front to contain water. They're deeper and have slightly more slope toward the drain. Curbless showers can be acrylic, tile, stainless steel or virtually any other water-resistant material that isn't prone to sharp edges and breakage in case of falls.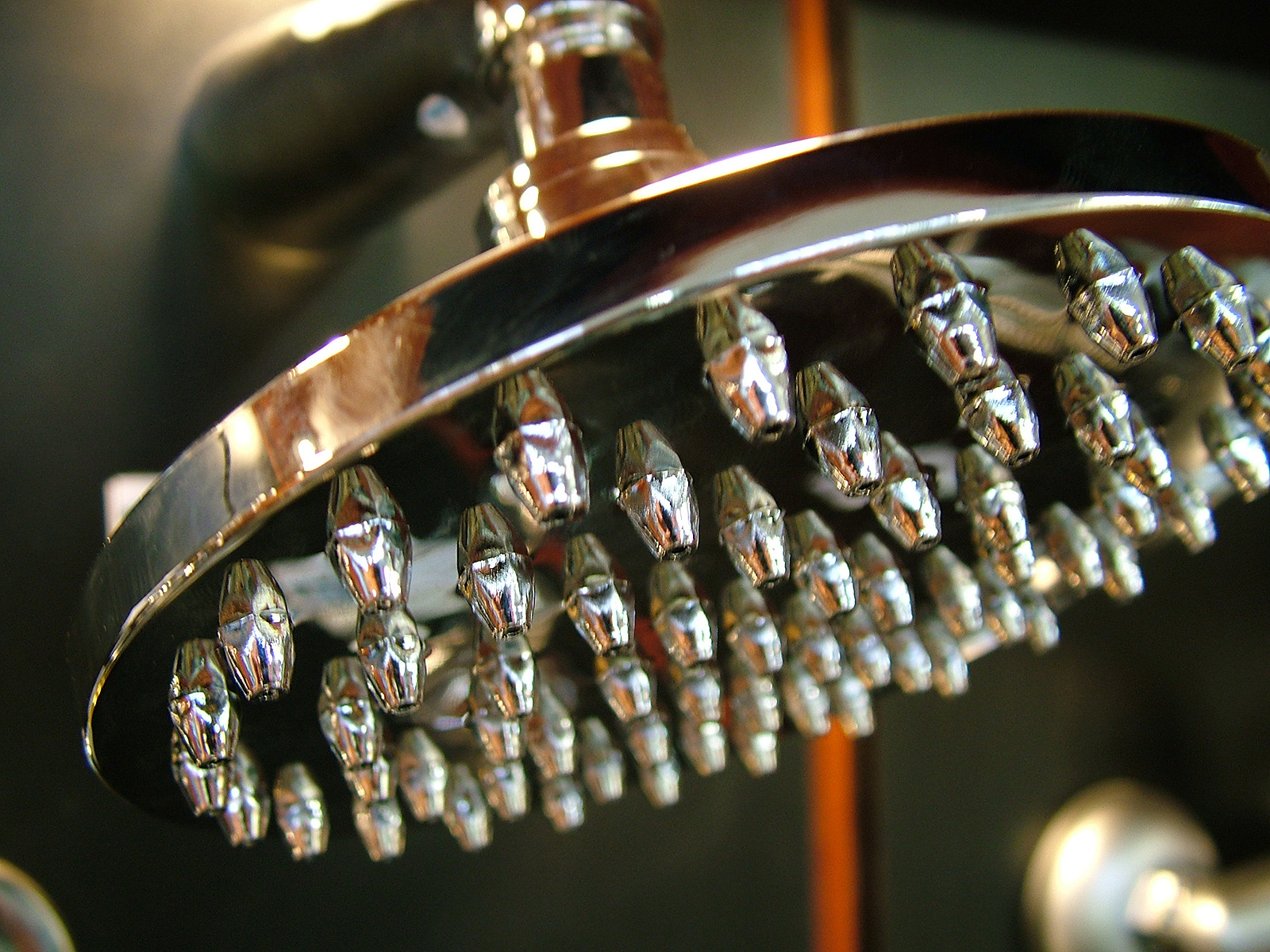 Specialty shower heads are adjustable and some detach.
Shower Fixtures: Elegant and Impressive
Information about showers isn't complete without mentioning some of the ingenious and beautiful fixtures available for dressing them up.
Curved shower curtain bars make the space feel roomier and oversize shower heads mounted on the ceiling let you feel like you've stepped into a gentle rain. Dual shower heads adjust to provide powerful blasts or gentle mists, and one of the heads is usually detachable. Steam shower conversions are a luxury item, giving you the spa treatment at home. Most of these are available in traditional chrome as well as special metal finishes such as bronze and copper.
Whatever your budget and taste, there's a shower and accoutrement to upgrade your bathroom in style.End
Carole Oldroyd is a freelance writer whose work focuses on home improvement and law.
Photo credits: octal, Sitka Projects LLC, and osseous