Our picks for the best design books of 2014:
We have put together a short list of some of the best design books to come out of 2014. It's not too late to grab one and put it under the tree. Consider including their favorite coffee or a fancy new coffee maker to add a little something special and watch them curl up with a cup and favorite new book on Christmas morning!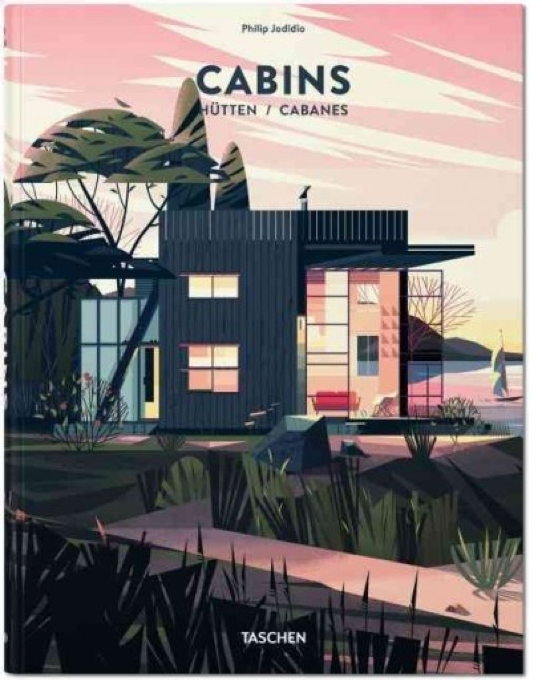 Cabins
Taschen, $70.00
This new TASCHEN title, combining insightful text, rich photography and bright, contemporary illustrations by Marie-Laure Cruschi, explores how this particular architectural type presents special opportunities for creative thinking. In eschewing excess, the cabin limits actual spatial intrusion to the bare essentials of living requirements, while in responding to its typically rustic setting, it foregrounds eco-friendly solutions. As such, the cabin comes to showcase some of the most inventive and forward-looking practice of contemporary architecture, with Renzo Piano, Terunobu Fujimori, Tom Kundig and many fresh young professionals all embracing such distilled sanctuary spaces.
Private Houses of France
Flammarion, $85.00
A historical, cultural, and architectural journey through a dozen exquisite and refined French châteaux and residences. A dozen aristocratic French families invite readers to experience their elegant lifestyle, from the royal stag hunting tradition of Louis XI and Louis XIII at the Château de Champchevrier to Hubert de Givenchy's elegant Parisian townhouse imbued with grandeur and comfort in the style of Napoleon III. The featured houses, illustrated with specially commissioned photography, represent key periods of French decoration.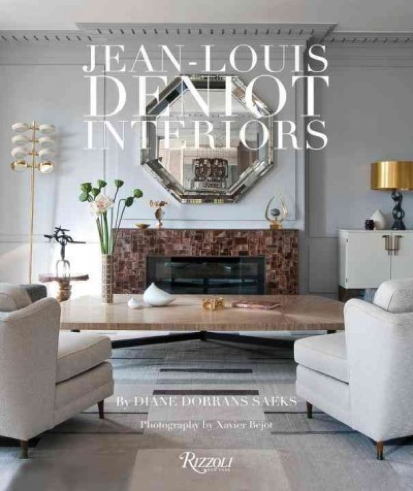 Jean-Louis Deniot: Interiors
Rizzoli, $65.00
The first book on the work of a designer whose refined classical interiors are widely desired and
emulated as the epitome of French style. Honored as one of the top designers by all the international design magazines and universally admired by design editors, Jean-Louis Deniot is in demand. His updated classical approach now graces interiors in Paris, the French countryside, Moscow, India, New York, Chicago, L.A., and beyond–and his legacy is already being compared to that of design greats such as Jacques Grange and Alberto Pinto. Deniot is an architect first, ensuring that the interior architecture of his rooms is harmonious before giving a neoclassical approach to the decor. He brings education, logic, and design history to his work, with one eye looking at the most refined style of French eighteenth century and one eye on the twentieth and twenty-first centuries.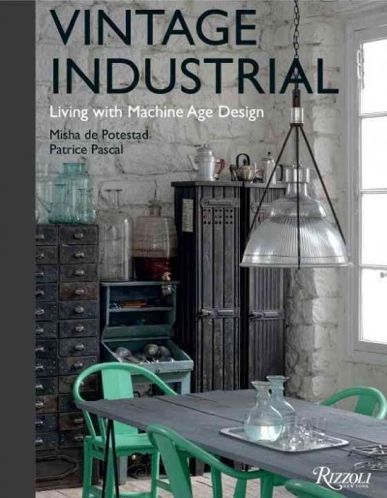 Vintage Industrial: Living with Machine Age Design
Rizzoli, $45.00
An exquisitely illustrated celebration of this influential style that is now at the forefront of interior design. Vintage Industrial covers the period from 1900 to 1950, which produced the raw, functional aesthetic that has become a cornerstone of modern design. The advent of the second industrial revolution created the need for a new kind of furniture to satisfy the demands of a rapidly growing workforce. Chairs, tables, lamps, and modular storage were designed from new materials to be mass-produced, stackable, and adjustable to the developing needs of brand-new industries that in turn were manufacturing the products that would define a changing society. These pieces, that inform a reclaimed style, are now highly popular among collectors and interior designers. This volume celebrates the engineers who shaped the industrial aesthetic as the unsung heroes of modern design and showcases their creations.
Collected: Living with the Things You Love
Abrams, $40.00
In Collected, expert collectors and decorating experts Fritz Karch and Rebecca Robertson present a tour of peculiar, elegant, and awe-inspiring collections from around the world. The book teaches readers the basic principles of the hunt while exploring the thoughtful and inventive ways people display their various collections, from the accessible and affordable to the aspirational extreme. The book showcases 16 different collecting personalities, each with its own chapter, featuring gorgeous photographs, vignettes showing how the objects are displayed, and a collecting lesson.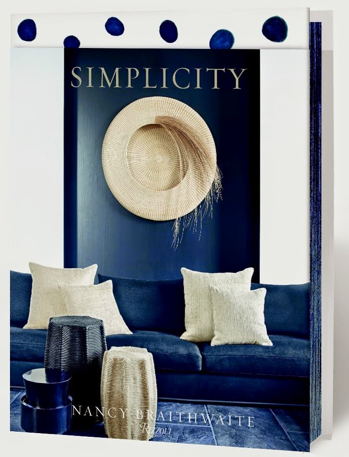 Nancy Braithwaite: Simplicity
Rizzoli, $50.00
Interior designer Nancy Braithwaite's long-awaited first book is a striking tutorial in the power of simplicity in design. In the world of interior design, Nancy Braithwaite is known for her single-minded devotion to the principle that has guided her work for more than forty years: simplicity. Braithwaite's work is luxuriously minimalist, its beauty inextricably tied to its Shaker-like purity. While her work varies from art deco to country, the underlying rules remain the same: every element should strive to be simple and powerful without compromise, and every room must have a level of power that comes from commanding scale, repetition of elements, subtleties of color, or the sheer beauty of forms.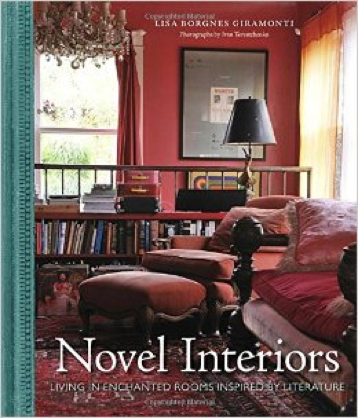 Novel Interiors: Living in Enchanted Rooms Inspired by Literature
Potter Style, $35.00
Lisa Giramonti inspires a new approach to decorating: by teaching us through the lens of worlds we may already know and love. With gorgeous photographs by World of Interiors photographer Ivan Terestchenko, aspirational quotes, and tailored reading lists, Novel Interiors reveals the essence and details of interiors mentioned in great literary works. This is a stunning, photo-driven book that shares enchanting and timeless ways to live more elegantly.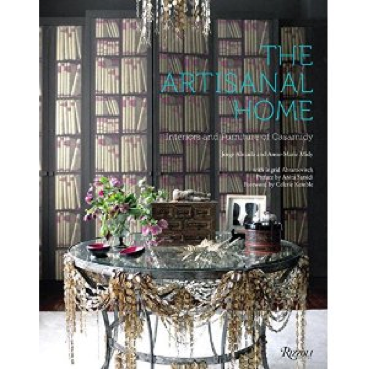 The Artisanal Home: Interiors and Furniture of Casamidy
Rizzoli, $55.00
An arresting mix of artisanal, old, and contemporary furnishings is the hallmark of Casamidy's vibrant and cheerful interiors. For the design duo of Casamidy, Jorge Almada and Anne-Marie Midy, creativity is a way of life that is reflected in their designs, a fusion of their French and Mexican heritages. They show how to incorporate artisanal objects and treasured family heirlooms to orchestrate vivid and dramatic surroundings. This inspiring book showcases their homes and other projects in urban and country settings that illustrate their appealing bohemian aesthetic.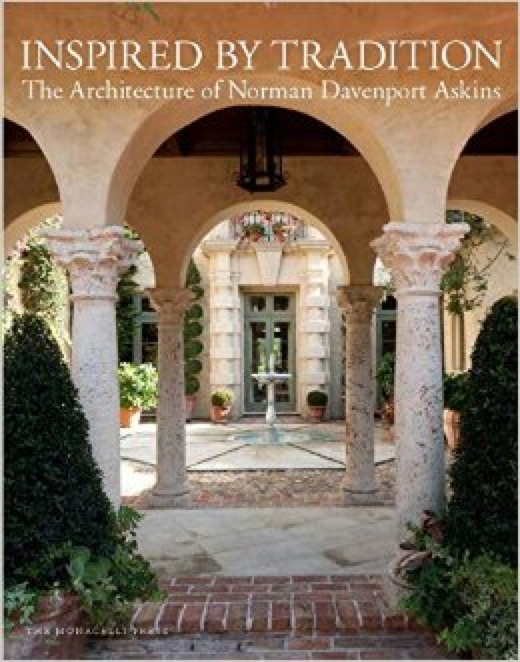 Inspired by Tradition: the Architecture of Norman Davenport Askins
The Monticelli Press, $60.00
Esteemed Atlanta architect Norman Davenport Askins made his name with his mastery of historical precedent. His gracious and livable designs recall such diverse sources as Italian Renaissance country villas, hillside castles in the Dordogne, and the very strong presence of the Colonial Revival and Federal houses in Atlanta and the greater South. Inspired by Tradition presents a portrait of Southern elegance through Askins's trademark infusion of traditional design with understated innovation and style. New color photographs of interiors and landscape, commissioned specially for the book, complement traditional hand-drawn plans and elevations.
Cape Cod Modern: Midcentury Architecture and Community on the Outer Cape
Metropolis Books, $45.00
In the summer of 1937, Walter Gropius, founder of the Bauhaus and a professor at Harvard's new Graduate School of Design, rented a house on Planting Island, near the base of Cape Cod. There, he and his wife, Ise, hosted a festive reunion of Bauhaus masters and students who had recently emigrated from Europe: Marcel Breuer, Herbert Bayer, László Moholy-Nagy, Xanti Schawinsky and others. Together they feasted, swam and planned their futures on a new continent, all sensing they were on the cusp of a momentous new phase in their lives. Yet even as they moved on, the group never lost its connection to the Cape Cod coast. Several members returned, when they had the means, to travel farther up the peninsula, rent cabins, buy land and design their ideal summer homes. Thus began a chapter in the history of modern architecture that has never been told–until now.
**all images and descriptions thanks to Amazon.com