So you're thinking about taking the next step in your quest to "go green"; namely, turning to solar energy to power your home. While you could very well see savings on your utility bills, there's no denying that the conversion to solar power will be an investment with a slow but steady return.
As a result, you need to do your homework and figure out how to make the smartest choices. For instance, you'll need to pick out the home solar panels that are best suited for your residence. Here's an overview on some of the most attractive options.
Kyocera
The KD315GX-LPB is viewed by many as the best overall home solar panel on the market today. Perhaps the main reason is its 16% solar efficiency rating, which is tops among the leading products in the industry. Plus, Kyocera's solar panels are affordable and come with one of the best warranties anywhere.
Canadian Solar
For homeowners who are focused on the bottom line, the CS6X-305M is the most popular choice. That's because it is the least expensive among major brands at an average cost of under $223. In other words, a typical home would only require around $14,250 to outfit with Canadian Solar panels.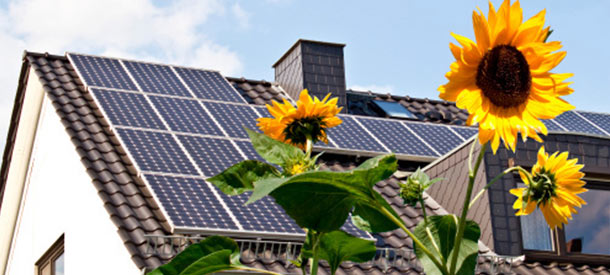 Suntech
Of course, switching to solar energy isn't all about the installation price tag; you also have to consider your return on investment. Viewed through this lens, the STP255S might be the most appealing investment. Among the major players in the home solar panel market, Suntech boasts the shortest length of time it will take to recoup your initial investment at under 19 years.
Grape Solar
If you own a home that has an above-average amount of electricity needs, then you may want to look for home solar panels with a bit more power. The 390-watt Grape Solar product has more power cells (96) and maximum amps (49.4) than any other popular home solar product. So you probably won't have to worry about tripped breakers or capacity overloads once your system is up and running.
Other Options
Depending on where you live and what your individual tastes are, there may be other types of home solar panels that are more tempting. The Samsung LPC250SM is known for being one of the sturdiest panels available anywhere. Those with a penchant for modern aesthetics may appreciate the unique look of the Lumos LSX 250-60M. Finally, Sharp is a company that has been providing solar power for more than half a century, which is why their two residential products – the ND-Q245F and the ND-F2Q235 – are so well-respected.
Next Step: Find a trusted home contractor that can help you make your home more sustainable
Other Suggestions
It's also important that homeowners conduct substantial research on home solar panels, contractors, and accessories before committing to the installation of a system. This means inquiring about warranties, perusing references or reviews, and getting a written cost estimate before proceeding. It's also wise to read the fine print concerning any tax credits or municipal subsidies for which you may be eligible, otherwise you might discover after the fact that you may not qualify for these price breaks. Finally, don't forget to take into account the issues of your particular location and how it could affect your solar panels; for instance, the likelihood of tornadoes, damaging hail, or wildfires might affect the type of panels you purchase.
In short, treat your home's conversion to solar power like you would any other major home renovation project. Because that last thing you want is to spend a large sum of money only to find that the project didn't live up to your expectations or were saddled with problems that you weren't counting on. Let Trusted Home Contractors connect you to a solar energy contractor in your local area today! End
Chris Martin is a freelance writer about topics ranging from auto insurance to consumer finance to home improvement.