You spend a lot of time remodeling/transforming your home into your castle. You chose interior design themes, bought the right furniture and accents, and selected colors that set the precise aesthetic tone you want in your living space.
So if you concentrated so hard on making your home perfect, shouldn't you do the same for your backyard?
Like home interiors, backyards can act a canvas, uniquely decorated to reflect the tastes and lifestyles of their owners. Here are some beautiful backyard styles in which you can spend quality time with your family and friends.
The Tuscan Backyard – For a touch of northern Italy, you can incorporate flagstones and rock gardens around your existing grass and foliage. Enclose the yard with stucco walls, wrought-iron fencing, and even a heavy gate of dark, stained wood. Don't forget the final touch: artistic patches of brick "peeking" through your wall that faces your back yard.
The Rustic Backyard – Make your backyard feel like a log cabin getaway. Choose a patio of sturdy wood or natural fieldstone, and procure furnishings made of heavy-timbered wood, accents like rustic period pieces, or even a trellis with vines and colorful flowers.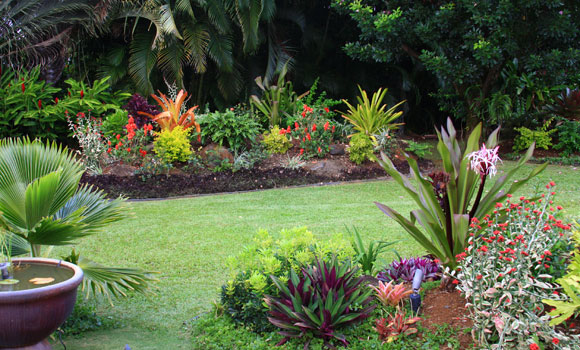 The English Country Backyard – This is especially ideal for backyards with lots of green foliage. You can wall off a garden, patio, or sitting area and place benches, stone planters, and water features to foster that feel of old-world tranquility.
The Mediterranean Backyard – Evoke an image of warm sunshine and cool coastal breezes. Erect a few textured walls with tall, graceful archways. Intersperse hand-painted tiles and accents within the design. And find comfortable, bright patio furniture on which to lounge.
The Southwestern Backyard – Soothing earth tones, Canterra stone, and low textured walls will add charm to your backyard space. You can even build intricate iron railings, put in a fire pit or rustic fireplace, and position potted cactus plants around the yard.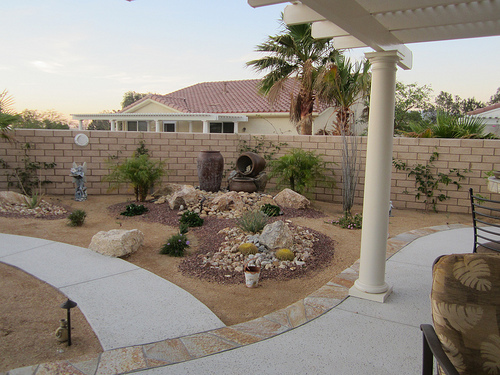 The Asian Backyard – Create a calming space that evokes the magic and mystery of the Orient. You can simply accentuate your yard with light woods, rock gardens, and lush foliage. Or you can go all out by building a coy pond, sunken dining space, or tatami room.
The Tropical Backyard – Fashioning the illusion of a tropical paradise can make you feel like you've gotten away from it all without leaving home. And it can be done with bubbling water features, eye-catching flowers and plants, torch lamps and/or string lighting, and even a palm tree or two.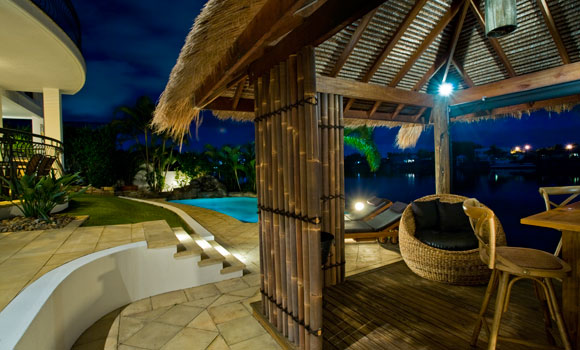 The Modern, High-Tech Backyard – Imagine a majestic pergola made of powder-coated steel, poured-in concrete slab patio furniture, and even sustainable landscaping or an organic garden. Then add sprinklers, shading, and fans, all automated via a centralized computer system. Welcome to the 21st century backyard.
If you love some of these ideas, or have some notions of your own, find a trusted home contractor today to see about putting your thoughts onto paper (or a computer screen). Before long, you may be able to unwind in a backyard that's as multifaceted and unique as you are. End
Photo credits: gerbet, justthatgoodguyjim
Chris Martin is a freelance writer who loves to spend time in his backyard.
More Outdoor Living Articles